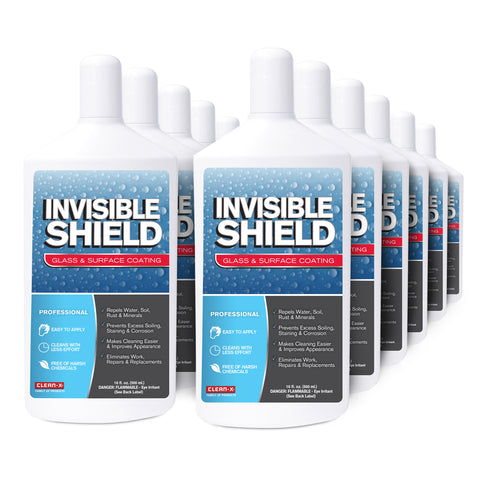 12-PACK Invisible Shield® Glass & Surface Coating - 16oz #35222
Ready To Use- nano scale, hydrophobic glass & surface coating that seals, polishes & protects all glass, porcelain and ceramic surfaces.
Protects glass and glass-like surfaces with a lasting protective, water, soil and stain repellent barrier.
Prevents hard water minerals, buildup and contaminates.
One application can last years depending upon use, application and exposure to the environment. 
Solvent based, storage stable & free of harsh chemicals.
For use on shower glass, wall tile, mirrors, windshields, and solar panels.
Cleaning Tip: Glass treated with Invisible Shield should be cared for with REPEL Glass & Surface Cleaner.
*A 16 oz bottle will cover 500+ square feet of glass or ceramic surface