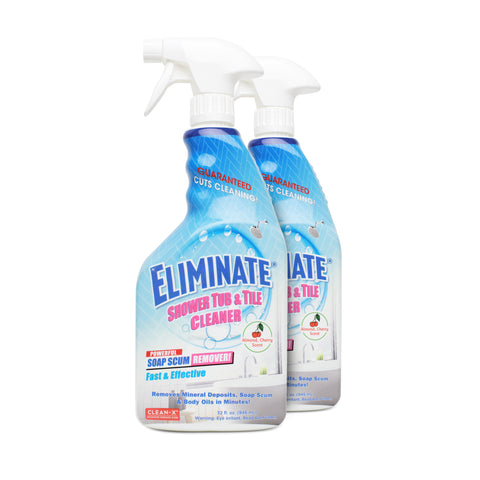 Eliminate Shower Tub & Tile Cleaner – 32 oz - 2 Pack #57812-0
Powerful foaming action – liquid cleaner that removes soap scum, mold, mildew, mineral deposits and body oils quickly.
Effective on glass, fiberglass, plexiglass, ceramic, aluminum, stainless steel, brass, chrome, porcelain and cultured marble surfaces.
Unique, cherry scented formula.
DO NOT use on natural marble.