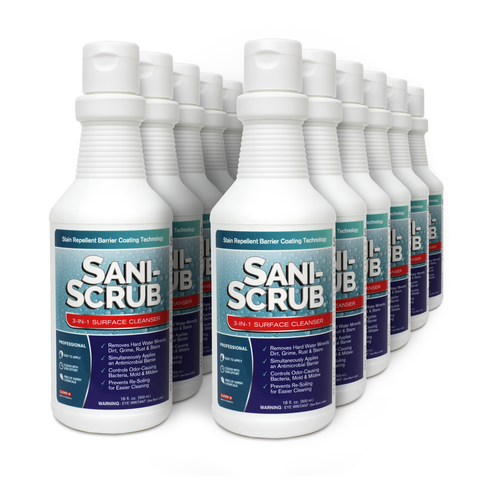 12-PACK Sani-Scrub® 3-in-1 Surface Cleanser - 16 oz #61159
Ready to Use, Dual- Action Cream Cleanser formula!
Removes buildup of hard water minerals, rust, dirt, grime & stains without scratching or dulling the surface of glass, porcelain, ceramics, stainless steel, chrome, laminates, marble & granite.
Simultaneously shields surfaces against the adhesion & buildup of organic & inorganic soil for easier next-time cleaning.
Storage stable & free of harsh chemicals.