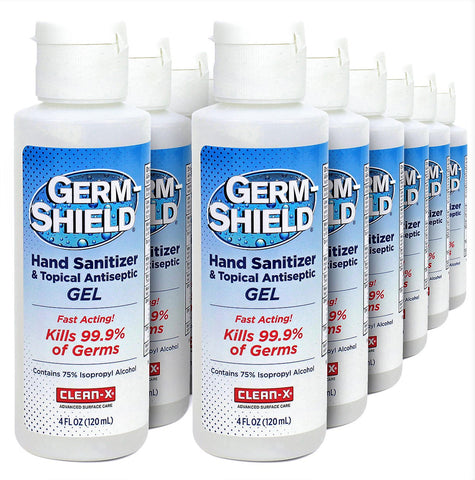 Germ-Shield Hand Sanitizer 12 Pack #51535
Germ-Shield® Hand Sanitizer (Gel formula) is a great alternative when soap and water is unavailable.

Kills 99.9% of Germs and Microbes

.
The CDC recommends using a hand sanitizer with at least 60% alcohol and this product contains 75% Isopropyl Alcohol.
It comes in a convenient 4 oz (120mL) bottle with a squirt cap-- easy to disperse and to ensure more accurate coverage on your hands.

Keeps hands softer than ordinary alcohol hand sanitizers.